Note: This post is for iPhone users. Download the Kindle app for your phone for free.
Step One: Go to your iPhone Settings and Click on General.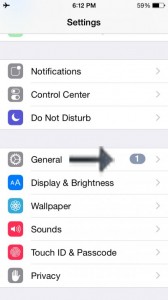 Step Two: Under General Settings, Click on Accessibility.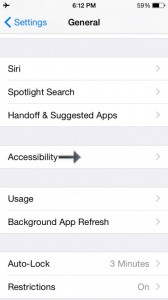 Step Three: Under Accessibility, go all the way down to Accessibility Shortcut, and set it toVoiceOver.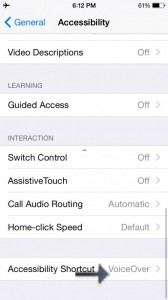 The Accessibility Shortcut is what happens when you triple-click the round main button on the iPhone just below the screen.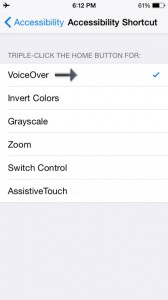 I was tricked at first, wanting to turn VoiceOver "On" at the top of the Accessibility menu just to realize it didn't work well turning it on earlier than needed.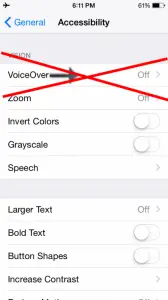 Step Four: Open a book in the Kindle App, triple click the round button to hear "VoiceOver On". Then, to begin reading, select a portion of text or swipe three fingers down the screen to have it begin reading.
Happy reading!
Alternatively you could watch the video below: